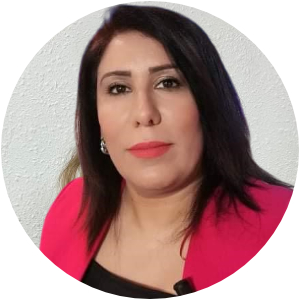 Mongia Argoubi Nafouti is a highly accomplished professional coach and human resources expert, with a passion for empowering individuals and organizations to reach their full potential. As the founder of Coaching Academy Africa, she brings a wealth of experience and expertise to her work, with a diverse background in coaching, consulting, and human resources management.
Mongia is a Certified Professional Coach and a New Code NLP Trainer, trained by some of the most renowned experts in the field, John Grinder, Camen Bostic and Michael Carrol. She has held senior roles in Human Resources and Health and Safety management in the largest multinational companies in the automotive industry, where she has gained extensive experience in executive coaching, crisis and transition management, career management, relational intelligence, wellness at work, and professional transitions.
As an entrepreneur, coach and New Code NLP trainer, Mongia's mission is to train the largest number of Africans in good practices, and to bring economic, social, and intellectual value through training and coaching.
Mongia is also Vice President of We Value, a cluster of Tunisian Women that aims to federate their skills and serve African development. She is dedicated to making a positive impact on the lives of others and is constantly seeking new ways to grow and improve.